---
UPDATED 7/22/00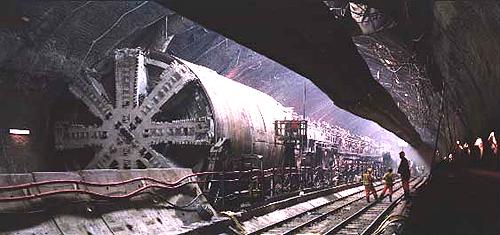 HAVE YOU EVER HEARD OF SECRET UNDERGROUND BASES? ARE THESE MACHINES BEING USED TO BUILD THESE BASES? FIND OUT NOW!
CLICK ON THE BRAINSTRAIN WEB SITE AT THE BOTTOM OF THIS PAGE FOR MORE INFORMATION ON UNDERGROUND SECRET BASES

SUBTERRENE

---
TUNNEL BORING MACHINES
---

---
Nuclear Subterrenes The nuclear subterrene (rhymes with submarine) was designed at the Los Alamos National Laboratory, in New Mexico. A number of patents were filed by scientists at Los Alamos, a few federal technical documents were written -- and then the whole thing just sort of faded away. Or did it?
NUCLEAR SUBTERRENES

---
US AIRFORCE TUNNELING MACHINE
picture 1 picture 2
---
TUNNEL BORING MACHINE -CITY TUNNEL #3

---
SUBTERRENE PROBE SCHAMATIC

---
SUBTERRENE CELLAR PICTURE

---
SUBTERRENE HOLE PICTURE

---
DETECTING UNDECLARED EXCAVATION AT GEOLOGIC REPOSITORIES

---
RECOVERY OF UNDERGROUND BORING MACHINES

---
LOCATOR SERVICE FOR TUNNEL BORING MACHINES

---
********VISIT OUR ONLINE SHOPPING MALL********